Use this page to find  Wolf-PAC events near you, or to start your own event. Attending a rally, hosting a house party and meeting up with other volunteers to plan future political actions are just a few of the things that you can do on this page.
---
Saturday, December 15, 2018 at 01:30 PM
Join us as we go over talking points to get your legislator on board with the Free and Fair Elections Resolution and map out our strategy and tactics for the upcoming session.
With your help, we'll take Delaware from a state kindly asking Congress for reform, to the 6th state to demand the 28th Amendment to fix our broken campaign finance system and restore our democratic republic to one that works for the people, not just special interests. We'll step in where Congress has fallen short and see that Delaware does its part to Get Money Out!
We'll be in the Conference Room upstairs, straight behind you if you get off the elevator on your right as you come in (opposite the screen with the schedule posted).  Afterwards, we'll head over to Ulysses Gastro Pub (1716 Marsh Rd, Wilmington, DE 19810) for drinks, so feel free to join us there at 3pm.
Saturday, December 15, 2018 at 03:30 PM · 7 rsvps
Fired up about getting money out of politics? Awesome! But what if you don't know what to say.......HUZZZZZAH! Well my friend do we have the event for YOU! Its time for an AZ Wolf PAC LIVE Pitch Training! We will provide the tools you need to effectively communicate with your legislators and an opportunity to practice with other members in an embarrassment free zone. So take some time out of your Saturday to promote a better more equitable democracy (laying it on pretty thick ;) and join us! 
Saturday, December 15, 2018 at 05:00 PM
Come meet the volunteers and organizers of the Wolf-PAC Hawai'i ohana! Join us for beer, pupus, and to talk story as we gear up for the 2019 legislative session. See you there!
Sunday, December 16, 2018 at 01:00 PM · 5 rsvps
Sunday, December 16, 2018 at 02:30 PM · 1 rsvp
We will meet at the public entrance on the south side of the Capital for a tour then walk over afterwards to Bottoms Up Pizza so join us for food, conversation, live Pitch Practice, and exploration as we visit downtown Richmond. We will go over our plans for the upcoming session in January!
Thursday, December 20, 2018 at 08:00 PM · 4 rsvps
Let's get the gang back together and re-energize the Rhode Island anti-corruption movement. 
This night is intended to be a social get-together for fun and networking. I have a few decks of cards, a set of Dominoes and a mini version of Ticket to Ride which I have never played. Feel free to bring any game you want. And if you bring Settlers of Catan, I'll be your best friend for life :P
I intend for this event to be monthly and to eventually include like-minded people from other organizations. I will be choosing from local establishments with varying atmosphere and cuisine.
I explained who we were to Yoleni's and they are excited to have us and supportive of our cause. We will be meeting in the upstairs space (where the new bar is!) which has big tables and can fit 100 people; we will have plenty of room and can get as spirited as we want.
There is plenty of parking behind Westminster if you can't find any on the street and more diagonally across the street as well.
Thursday, December 20, 2018 at 07:00 PM · 5 rsvps
Join your fellow Wolf-PAC warriors for some fun and comradery! We will be meeting at Jesse Jeans in Ogden and perhaps visiting some nearby bars after. 
It is always a good time and we welcome any newcomers and those curious about Wolf-PAC! 
Hope to see you there!
Friday, December 21, 2018 at 05:00 PM · 8 rsvps
Put on your ugly Christmas sweaters, bake your favorite dish!Wrap a random thing up and we'll all celebrate!
It's potluck and white elephant all together. We can't wait to see you there!
Join our weekly conference calls for the address!
| | |
| --- | --- |
| Conference Dial-in # | (605) 472-5314 |
| Access Code | 946408# |
| When | Wednesdays @ 8pm MT |
Saturday, December 22, 2018 at 06:00 PM · 11 rsvps
Winter is no time for hibernation!
The first part of the event will consist of a team building wolf attack session, followed by dinner, drinks, and great conversations. Everyone that is able to attend is encouraged to bring drinks and/or a dish to share with the group. Also if you could get in touch with me to let me know what you intend to bring that would be greatly appreciated! I look forward to meeting everyone, and hope we can get some good work done in the future. Happy Hunting!
What to bring- 1: Food to share/drinks 2: Laptop with charger
When to arrive- 6:00PM
Click here to fill out the potluck spread sheet
THANK YOU!!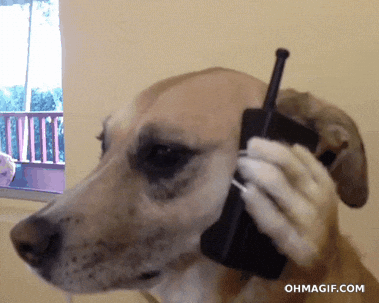 Friendly reminder: if you plan on bringing alcohol please drink responsibly, especially if you need to drive home.
---